Frequently Asked Questions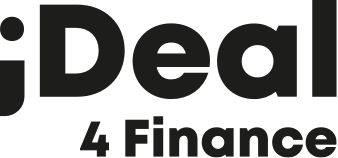 No, the loan application form is really quite straightforward and can usually be completed within a matter of minutes.
No, we want you to use our retail finance facility as much as possible and without restriction. There is no pressure to hit monthly or annual targets.
No, we don't include any payday lenders on our lending panel.
Our business model means that we only accept finance applications via authorised retailers. A customer will need to quote the name of your business and/or your unique account number in order to secure finance.
No, our services are entirely risk-free. The loan agreement is strictly between your customer and the lender so you'll never be liable in the case of bad debt or early settlements.
Our APRs start from as low as 5.4%*, but it's important to note that these can vary, depending on individual circumstances and the lender's criteria. We also offer 0% and fixed APRs ranging from 4.9% to 19.9%.
*Accurate at the time of publishing but may be subject to change.
There are plenty of ways in which you can promote our finance. We recommend using social media, in-store marketing, advertising or your website to get the word out. We provide you with some marketing material to get you started.
On our Interest Free Credit and Fixed APR products, the minimum deposit is 10% up to a maximum of 75%. There is no minimum deposit on our interest-bearing options.
Customers must complete all applications themselves (unless you hold FCA authorisation).
Consumer credit agreements have a statutory cooling off period of 14 days. The loan would have to be repaid in full within this time.
No, the finance is separate from the guarantee.
The process has been streamlined for your ease. In most cases, all we require is the completion of our regulatory forms, a copy of your data protection certificate, proof of ID and your most recent set of accounts.
Once you have been registered, we provide some compulsory online training, designed to be educational and informative, and we carry out quarterly calls to help make sure you are getting the most out of the service. We are also on hand 5 days a week should any of our retailers require any further help or assistance.
No. Ideal4Finance will register you with the FCA as an Introducer Appointed Representative allowing you to promote and introduce finance to your customers.
Unlike most, who require minimum trading history and minimum turnover requirements, we do not. We do, of course, carry out our due diligence checks to ensure that we are only dealing with reputable and sustainable businesses.
Once we are in receipt of all the required documents and information, we will register you with the FCA. On average, this takes between 10-20 working days but we cannot guarantee this.
For more information, contact one of our advisors by calling
020 3841 2817
or if you prefer email, please use our contact form to get in touch. We look forward to hearing from you.