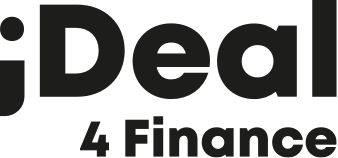 What is a cookie?
Cookies are small text files that are placed on your computer or devices by websites that you visit. They are widely used to improve the user experience and make websites work more efficiently.
The exact information stored on the cookie will vary from site to site, depending on what information is necessary for that experience. For example, if the site requires a login, the cookie may allow you to remain logged in, or at least let the site remember your username. If you use the same device, cookies allow that website to remember your location, so you will not have to re-enter it every time.
In addition, advertising cookies may store information about items you have viewed or purchased, which can then be used to customise the adverts you see in the future. Each cookie is unique to your web browser. It will contain some anonymous information such as a unique identifier, the website's domain name, and some digits and numbers. In most cases, it will identify you in some way.
Different categories of cookie
First-party cookies
These are cookies created by the website you are visiting and stored on your computer. By default, first-party cookies are allowed in every web browser. If you were to disable first-party cookies, a website could not keep track of your activity as you move from page to page.
Second-party cookies
These are cookies that are transferred from one company (the one that created first-party cookie) to another company via a data partnership.
Third-party cookies
These are cookies that are placed on your computer by a website from a domain other than the one you are visiting. Third-party cookies are often blocked and deleted through browser settings and security settings. Ideal 4Finance use third party cookies for our advertising and marketing efforts.
What cookies does Ideal 4 Finance use?
Ideal4 Finance uses a number of different cookies that we place into the following categories:
Necessary Cookies
These cookies are essential to our website working properly. We do not provide an option to turn off 'Necessary cookies' because they are required to deliver security, enable core site functionality, and help you use our site's features and services as you would expect (including remembering your cookie consent preferences). Ideal 4Finance does not use these cookies to track you across third-party websites and does not share these cookies with other companies.
Performance Cookies
These cookies collect information about how you use our website, for instance, which pages you go to most often, and if you get error messages from web pages. These cookies do not collect information that identifies you. All the information collected by these cookies is aggregated and therefore anonymous. It is only used to improve how our website works.
Functionality Cookies
These cookies allow Ideal4finance to remember choices you make about the kind of experience you want on our site and to provide you with a more personalised experience. For example, a functional cookie is required to allow you to share a blog post you like on social media. The information these cookies collect is usually anonymised and they cannot track your browsing activity on other websites.
Targeting Cookies
These cookies are used to deliver adverts relevant to you and your interests. They are also used to limit the number of times you see an advertisement as well as to help measure the effectiveness of the advertising campaign. They remember that you have visited a website and this information is shared with other organisations such as advertisers. Quite often targeting or advertising cookies will be linked to site functionality provided by the other organisation.
A full description of the cookies we use can be found below:
Our website may contain links to other websites of interest. Once you use these links and leave our site, we cannot be responsible for the protection and privacy of any information, which you provide whilst visiting such sites. We do not control the other website(s) and our Ideal4 Finance Privacy Policy does not govern such sites.
How do I change my cookie settings?
You can change your cookie preferences at any time. Most web browsers allow some control of most cookies through the browser settings. To find out more about cookies, including how to see what cookies have been set, visit www.aboutcookies.org or www.allaboutcookies.org.
Find out how to manage cookies on popular browsers:
Google Chrome
Microsoft Edge
Mozilla Firefox
Microsoft Internet Explorer
Opera
Apple Safari
To find information relating to other browsers, visit the browser developer's website.
To opt-out of being tracked by Google Analytics across all websites, visit tools.google.com/dlpage/gaoptout
Please note however, that by blocking or deleting cookies you may not be able to take full advantage of the website.
Legal basis for processing
We process information about you contained in or obtained from essential cookies in our legitimate interests (Article 6(1)(f) of the General Data Protection Regulation).
Legitimate interests
Ensuring our site functions properly and providing you with the online services you have requested. If you would like to find out more about how Ideal4Finance processes your personal data, please see our Privacy Policy.
Updated April 2021